Pataross Project, Hove
---
This project is an example of our passion and commitment to manufacture and install high quality, fully bespoke works for our clients.
Our creative team was challenged to interpret the design brief – in the form of a single photograph of the concept the client envisioned – and create from it a stunning staircase to grace their East Sussex home.
The first step was to attend the site to take all the necessary dimensions needed to produce a first drawing to present to the client. Following detailed discussions, the drawings were approved and we set about producing some mock-ups and samples to enable the client to get a real feel for what was about to be manufactured.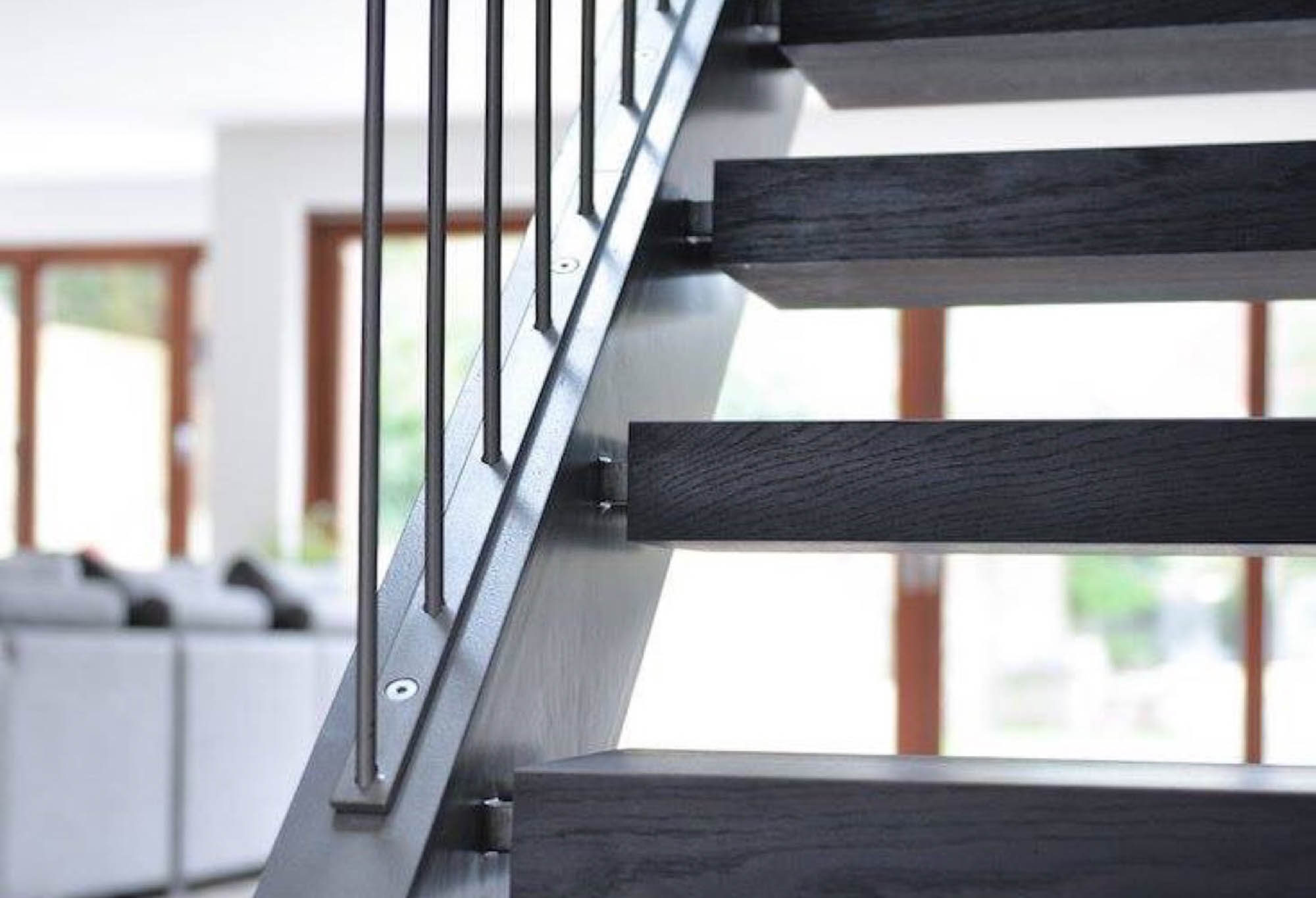 Although we always produce technical drawings for approval, there's nothing like seeing a mock-up of the real thing to get the client fully engaged in the project from the outset. On this occasion we also provided several samples of the finish for the client to see. They ultimately chose a grit-blasted and clear lacquered finish, allowing the metalwork to really shine.
As with any new-build project, Building Control was involved in the process, and they raised a concern that needed to be addressed. Although the vertical infill bars which ran up from the staircase to the full height of the ceiling had a maximum allowable 100mm gap, they were still concerned about their flexibility. The client wanted the bars to be as small as possible so as not to spoil the contemporary look they wanted, so we manufactured some bespoke handrail brackets and welded these to each bar for the handrail to attach to. This stiffened up the vertical bars, allowing the Building Control Officer to approve the works.
The bespoke staircase certainly gives their new home the wow factor when you enter, and endorses Ed and Sarah's own creative spirit which shows throughout the building.